When locomotives first appeared in the 19th century, cities all over the world started constructing opulent stations to amaze and welcome visitors from all over the world. Top engineers and architects were hired to produce three-dimensional artworks showing their skills, frequently in the Beaux Arts or Gothic design. A number of newer stations have been built, leaving behind an enduring heritage of train-station architecture, even though many of these historic buildings are still standing and serving passengers. Ten of the most stunning train stations ever constructed are listed here.
Liège-Guillemins | Liège, Belgium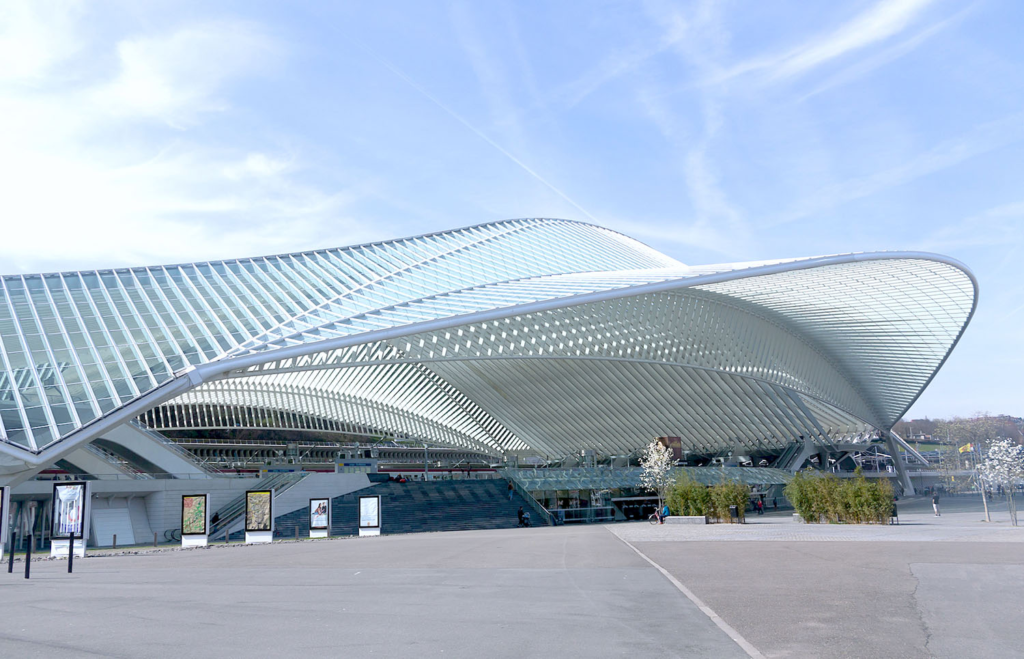 The station in Liège, Belgium, was designed by architect Santiago Calatrava, who is known for his wavy, white buildings. The open-air structure, which was finished in 2009, has towering white beams that create a colossal arch above the tracks. The station has gone through three iterations, the first being constructed in the Beaux Arts style in 1842 and the second in the International style in 1958.
Grand Central Terminal | New York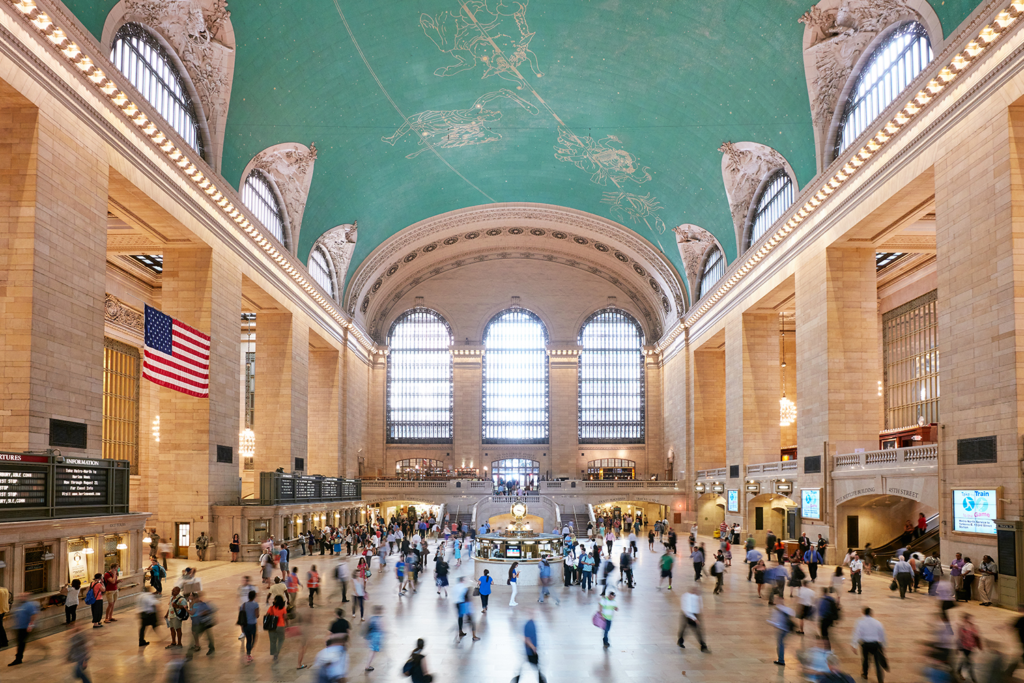 Grand Central Terminal in New York receives more than 20 million tourists annually, and that number does not include commuters. The present station was built in 1913 and holds the Guinness World Record for the largest train station by the number of platforms. It was created by the architectural companies Reed & Stem and Warren & Wetmore (44). Many people visit Grand Central to view the main hall's celestial ceiling artwork.
Gare Du Lyon | Paris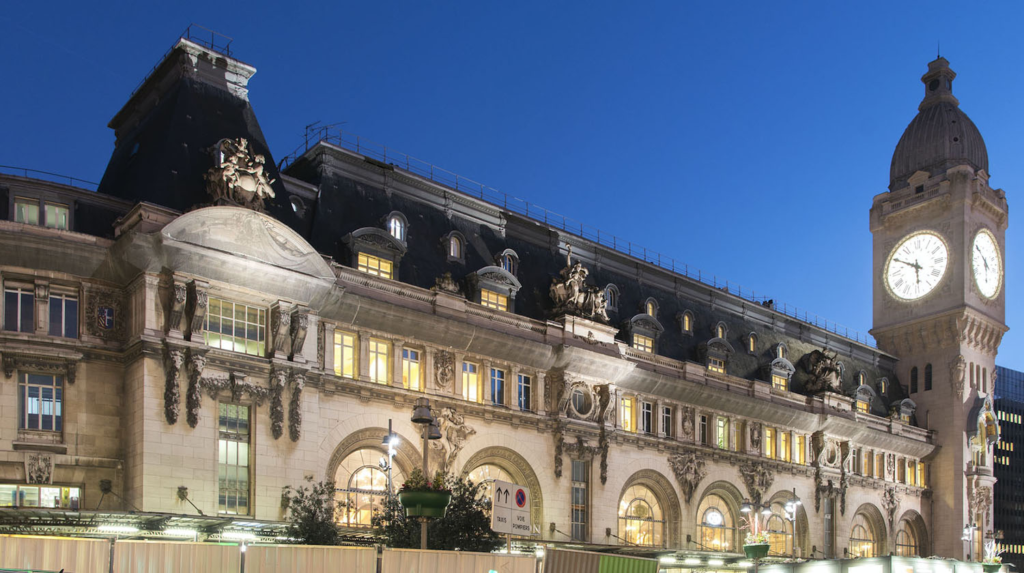 Gare du Lyon, one of Paris' seven principal train stations, is arguably its most beautiful. While the previous building was constructed in 1855, the present one was created by architect Marius Toudoire for the 1900 Exposition Universelle. The opulent structure has a recognisable clock tower on the exterior that is similar to London's Big Ben, and inside the station is where the renowned Le Train Bleu restaurant, famed for its extravagant decor, is located.
Central Railway Station | Maputo, Mozambique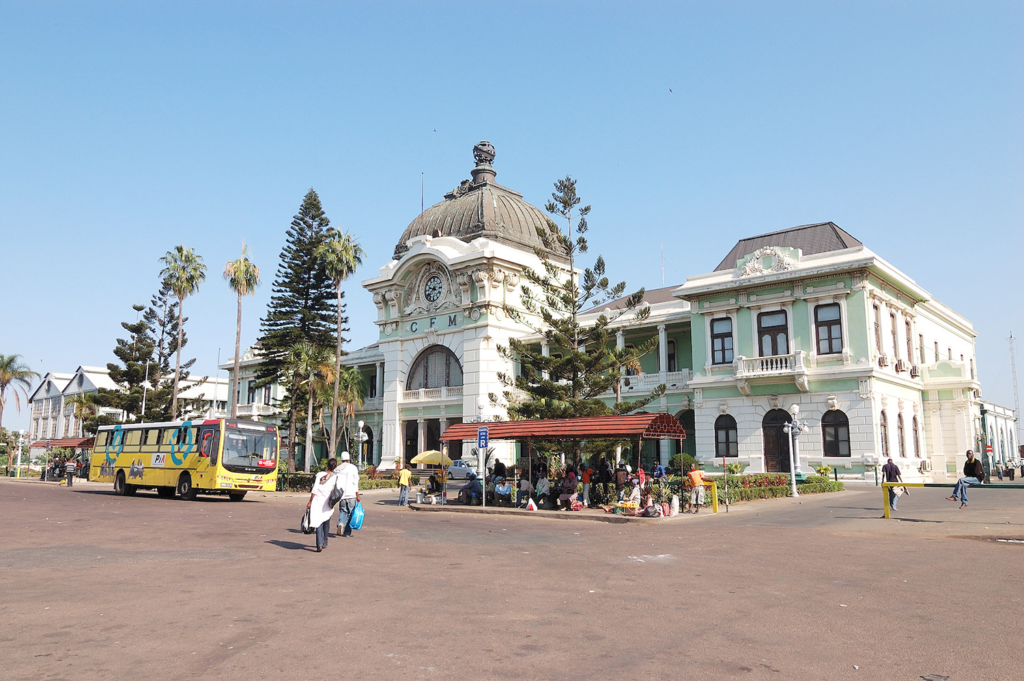 The mint-green Central Railway Station in Mozambique's capital city is certainly one of the bolder classical stations on this list. The Beaux Arts strucutre was built in 1916, and its large dome was rumored to have been designed by Gustave Eiffel, though it's more likely it was designed by one of his contemporaries. (Eiffel did, however, design the Iron House in town.) If you visit, don't miss the Kulungwana Art Gallery inside the station.
Kanazawa Station | Kanazawa, Japan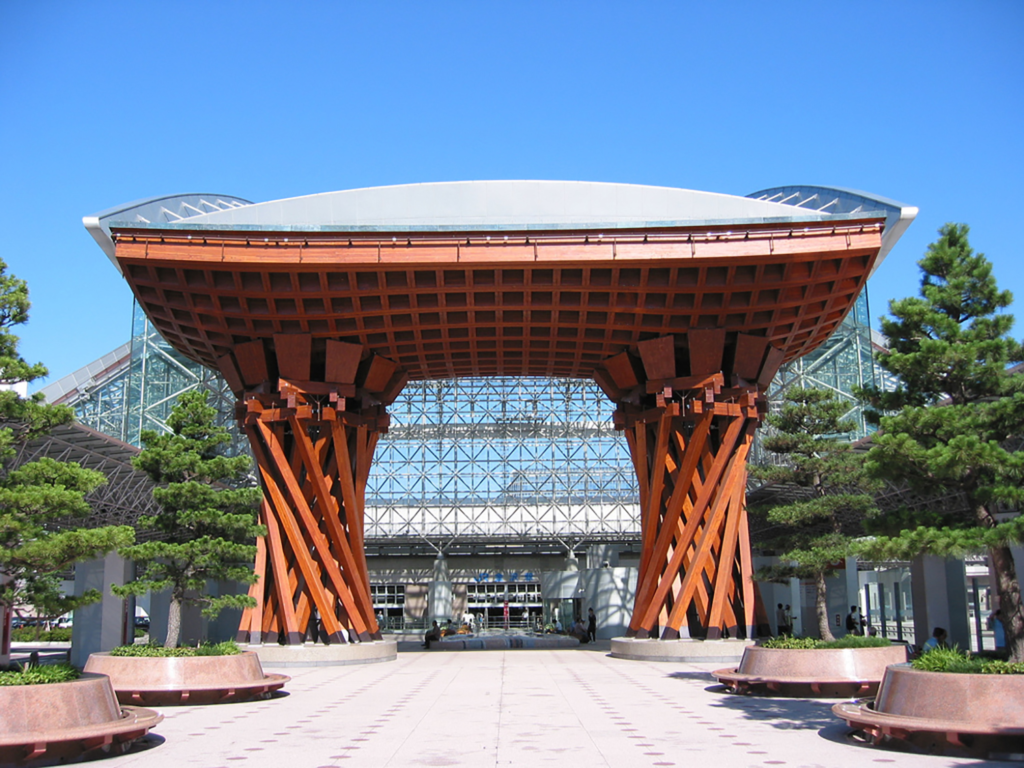 The striking aluminium and glass Motenashi Dome that tops the contemporary Kanazawa Station, which was finished in 2005, conceals one of its most unique features, the massive Tsuzumi-mon Gate. The wood building is a modern interpretation of the traditional torii gates found in front of shrines in Japan.
Antwerpen-Centraal | Antwerp, Belgium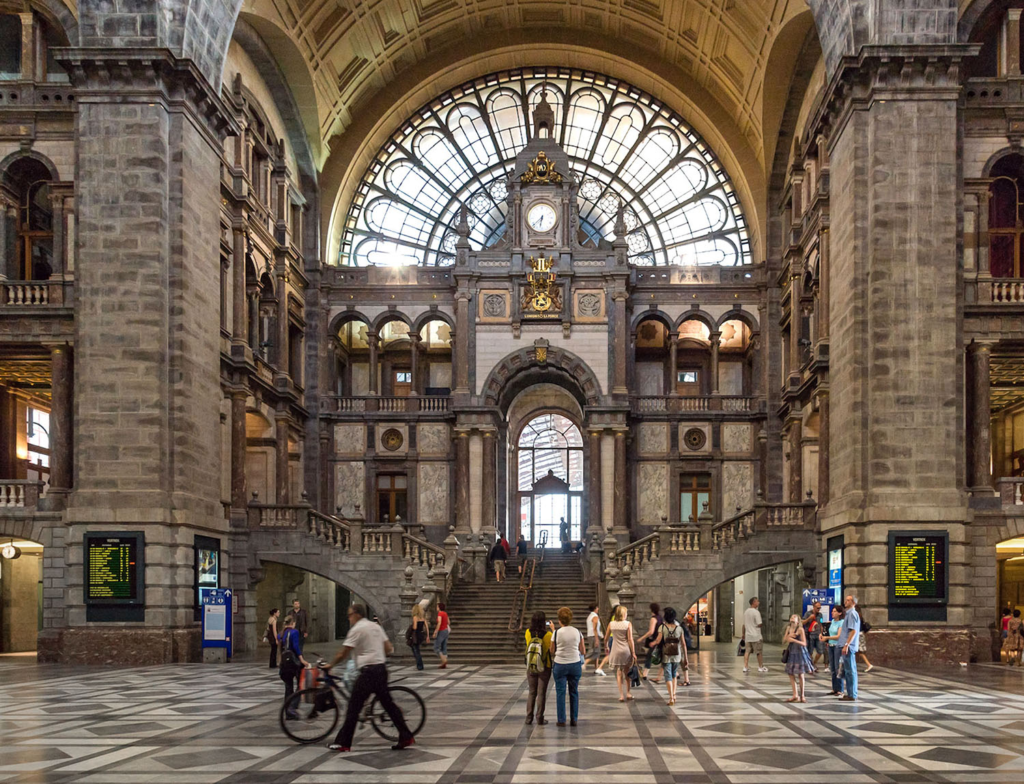 This masterpiece was created in 1905 by Belgian architect Louis Delacenserie employing a unique but stunning blend of architectural elements. Bombs dropped on the opulent structure during World War II caused some damage, but it was still structurally sound. But by the 1980s, the structure was in poor condition. Between 1998 and 2007, it underwent extensive expansion after being painstakingly restored in 1986.
Sirkeci Station | Istanbul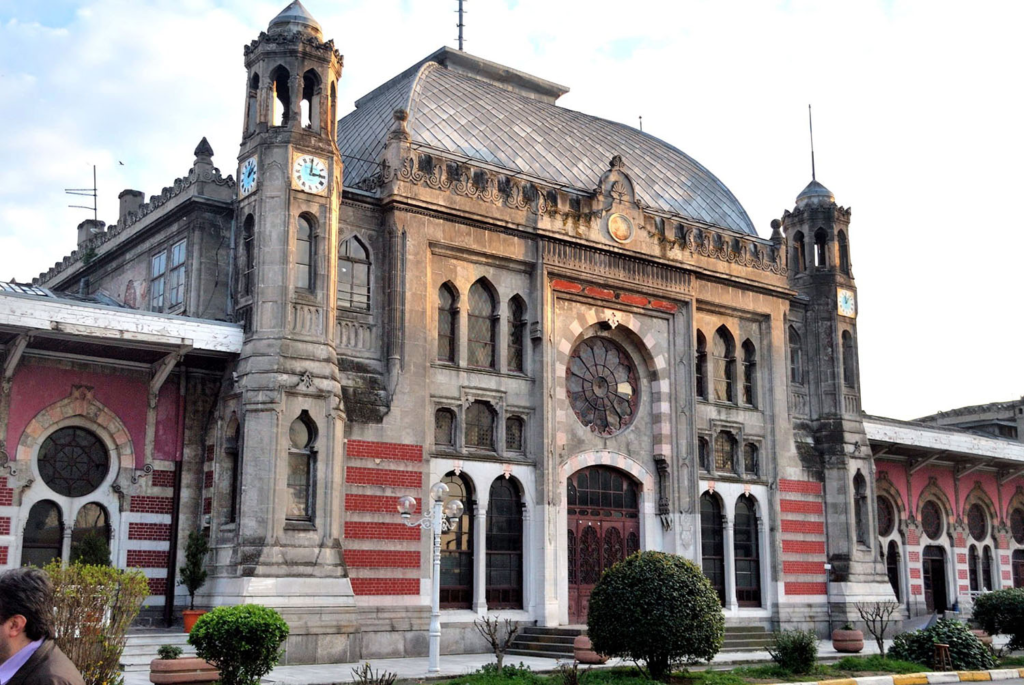 Originally serving as the terminus for the famous Orient Express, Sirkeci Station in Istanbul was built in 1890 by Prussian architect August Jasmund. It's one of the finest examples of the blending of 19th-century Western and Eastern styles—fitting, since Istanbul is the crossroads of Europe and Asia. No longer used as a station, it's now home to the Istanbul Railway Museum.
São Bento Railway Station | Porto, Portugal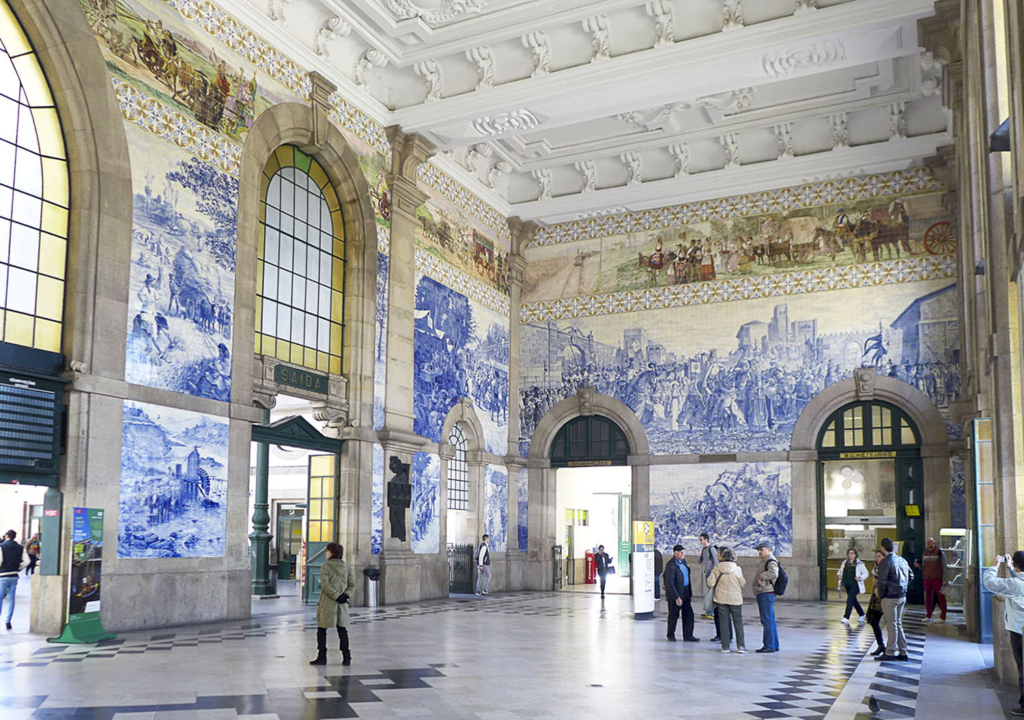 Built on the former site of a 16th-century monastery, the São Bento Railway Station was designed by architect José Marques da Silva. While the Beaux Arts building is a beautiful structure unto itself, what's most impressive are the 20,000 tin-glazed tiles that decorate its interior. Artist Jorge Colaço completed the project between 1905 and 1916.
Chhatrapati Shivaji Terminus | Mumbai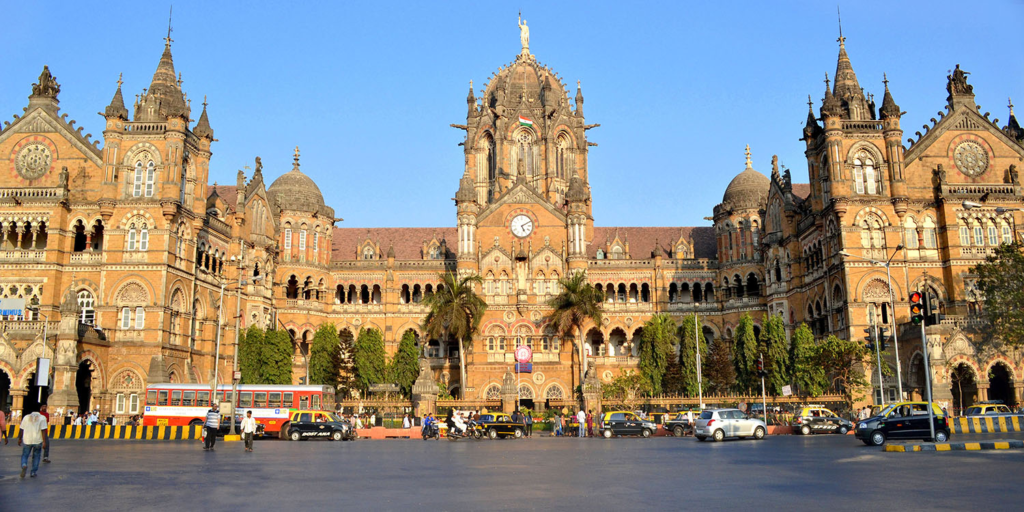 British architect F. W. Stevens collaborated with regional artisans to build the complex construction that can be seen today on this 1888 station by fusing the then-trendy Victorian Gothic style with Indian elements. Its innovative architectural style led to its 2004 designation as a UNESCO World Heritage Site.