World's Fastest Electric "Flying Ferry" Candela P-12: Operations Start in 2023
(In an effort to influence the direction of water transportation, the Candela P-12 Shuttle, the fastest electric ship in the world, will enter Stockholm's waters in 2023.)
Swedish marine technology company Candela has unveiled the P-12 Shuttle flying electric ferry for the first time. It is anticipated to enter production in 2023.
The flying electric boat uses a lot less energy than other types of boats thanks to the hydrofoils that raise it out of the water. The technology is now slated for use in commercial maritime after being successfully tested on the firm's current recreational vessels.
On a single charge, the Candela P-12 can go up to 80 kilometres (50 miles) in distance. It only takes an hour to recharge its battery. It is anticipated that these electric passenger ferries, which were unveiled on June 22, will start operating in 2023.
The business claims that within six months of its launch, its 28-foot leisure boat, model C-8, sold more than 100 units, demonstrating some commercial success (August 2021). CEO and founder of Candela Gustav Hasselskog claimed that electric vehicle manufacturer Tesla served as an inspiration.
"Tesla added a lot of style to electric vehicles. We want to create a very desirable product because that will hasten the transition to sustainability, according to Hasselskog.
A 'Flying Boat'
Three wings made of carbon fibre that extend from the water-borne shuttle's hull allow it to lift itself above the surface, reducing drag and increasing speed and stability.
The company said in a statement that the shuttle, which will "fly" across the water, will carry commuters between Ekerö, a rapidly expanding suburb of Stockholm, and the city centre "faster than the subway and bus lines it competes with, as well as car travel during rush hour."
The 15-kilometer route is covered by the Candela P-12 Shuttle in just 25 minutes, saving passengers roughly 50 minutes daily. Due to the boat's innovative design, which results in a "near-zero wake," it is exempt from the Region of Stockholm's 12-knot speed limit.
"No other ship has this kind of active electronic stabilisation," the captain said. According to Erik Eklund, vice president of commercial vessels at Candela, flying on the P-12 Shuttle in choppy waters will feel more like riding on a contemporary express train than a boat: it's quiet, smooth, and stable.
Due to the fact that it only needs a dock and electricity, the fastest electric ferry in the world can be deployed on new routes while maintaining cost-effective mileage.
The Candela shuttle will begin a nine-month test period in 2023. The hope is that it will eventually replace the city's fleet of more than 70 diesel-powered vehicles if it lives up to the high expectations placed on it.
Upcoming plans
Candela is thought to have raised $34.3 million in two funding rounds, of which €24 million ($25 million) came from the venture capital firm EQT Ventures in 2021.
However, the cost of this boat is quite high. The C-8 leisure boat is comparable in price to other electric leisure boats on the luxury market, retailing for over €300,000 ($320,000). Candela asserts that operational costs can be reduced by up to 90% compared to boats with combustion engines.
Candela is relocating to a new location that is four times as big as its present one and growing its 30-person team to 100 people in order to scale up production to satisfy this demand. Typically, the boating industry produces on a small scale, and the majority of the work is done by hand.
Smooth and quiet sailing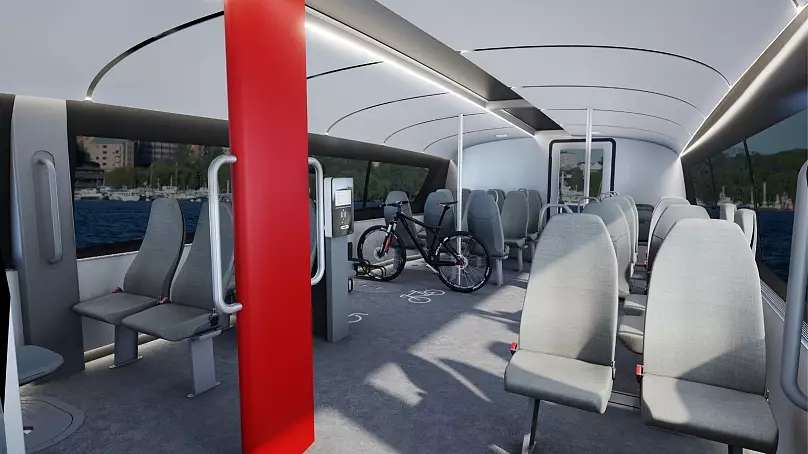 To reduce noise and wave generation, Stockholm has set a 12-knot speed limit for boats on this waterway. The P-12 Shuttle, however, is exempt from the speed restriction because of its cutting-edge design, which enables it to travel at top speed without generating waves or excessive sound.
Vice President of Commercial Vessels at Candela, Erik Eklund, stated:
No other ship has this kind of active electronic stabilisation, according to the author. When travelling on the P-12 Shuttle in choppy waters, it will feel more like riding on a contemporary express train than a boat because it is smooth, quiet, and stable.